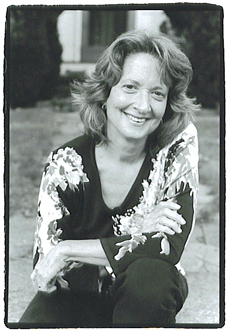 The Creator
Cathy Weisman Topal began her career as a middle school art teacher in Newton, MA. For over thirty years she has been a lecturer in Visual Arts Education in the Department of Education and Child Study at Smith College in Northampton, MA, as well as a studio art teacher at the Smith College Campus School, an elementary laboratory school for Smith College, and at the Smith College Center for Early Childhood Education.
Cathy is the author of six studio art resource books and several visual arts curricula – teacher's guides and big books – that have grown from her explorations and exchanges with children, classroom teachers, visual arts educators, and in-service and pre-service teachers. Cathy lectures nationally and internationally and conducts a variety of professional development workshops. Current research interests include the centrality of the arts in education, the wonder of clay, design education, the Reggio Emilia approach to early childhood education, the revolutionary idea of the atelier, the work of Fredrich Froebel, and recycling and the arts. Inquiries about presentations and workshops can be sent to: ctopal@smith.edu
About Thinking with a Line
What began as a basic way to engage young children in the process of printmaking, opened up an effective way to explore, create, reflect, problem-solve, invent and construct with readily available materials. It opened up a very basic way to think with materials for explorers of any age.
Philosophies that Influenced and Inspired
Thinking & Creating With A Line
While working on Thinking and Creating with a Line, Cathy found that she was able to combine and integrate many of the influences and approaches to education that have been so important in her teaching. She would like to acknowledge the work of individuals and philosophies that have inspired and shaped her thinking, teaching and writing.